So… lemon muffins! They just happened. I'm going to actually post about something the night I make it, instead of a month later! (All photos by the lovely and talented Stacey.)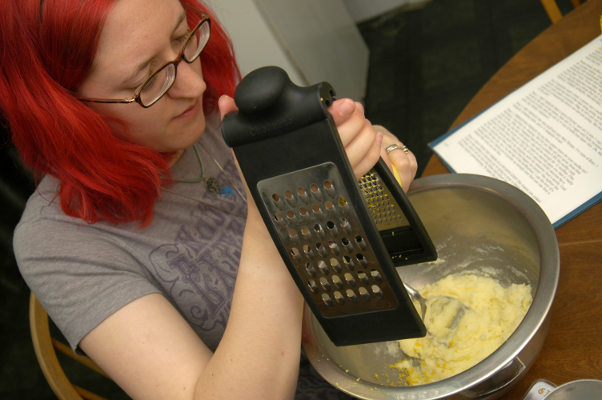 They were super easy, as the recipe promised. I do need to get a lemon zester or some other more appropriate zesting device, however. This was a little awkward.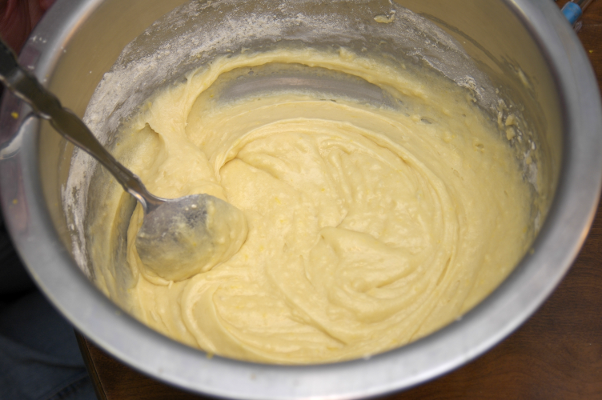 Batter!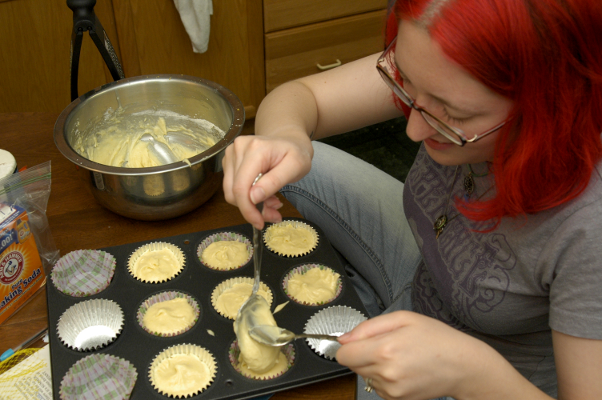 Wielding two spoons. Fancy.
Fast forward 22 minutes…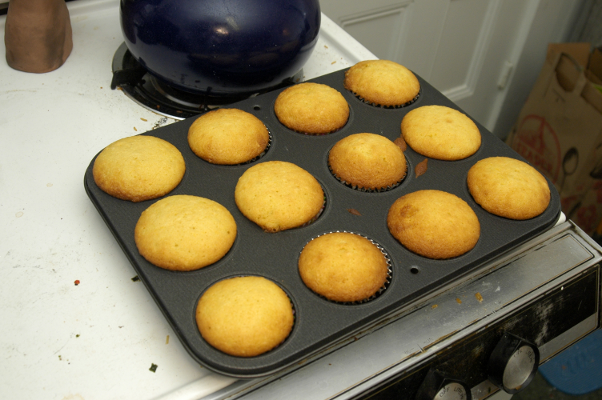 …muffins!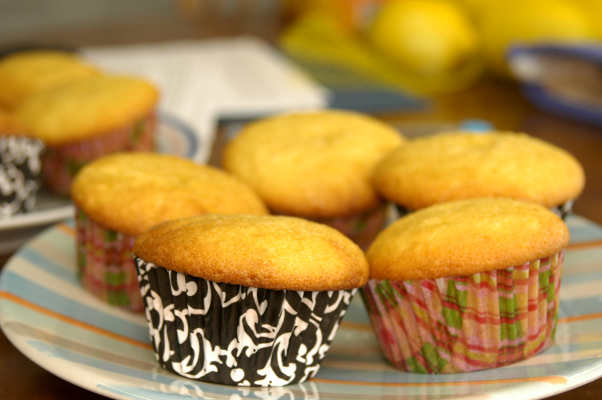 There are holes in the top that you can't really see that are filled with delicious lemon sugar goo. Mmmm.
Next time, more lemon sugar goo. Possibly involving Limoncello. I almost got some today, but it's expensive…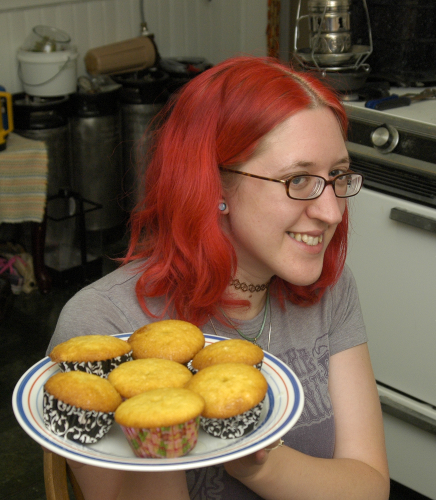 So today's musical selection… pretty sure I'm the only person that kept listening to Happy2bHardcore after graduating from high school. But Chapter 3 was always the best one. (Don't be afraid, take all you need from me, and we'll be strong together…) It's just so damn chipper. I have a hard time being miserable when listening to this. It's also my go-to "I got two hours of sleep and I need to drive to school RIGHT NOW" remedy. Better than coffee!
Stay tuned for a post with photos from around Gloucester. Hooray summer!